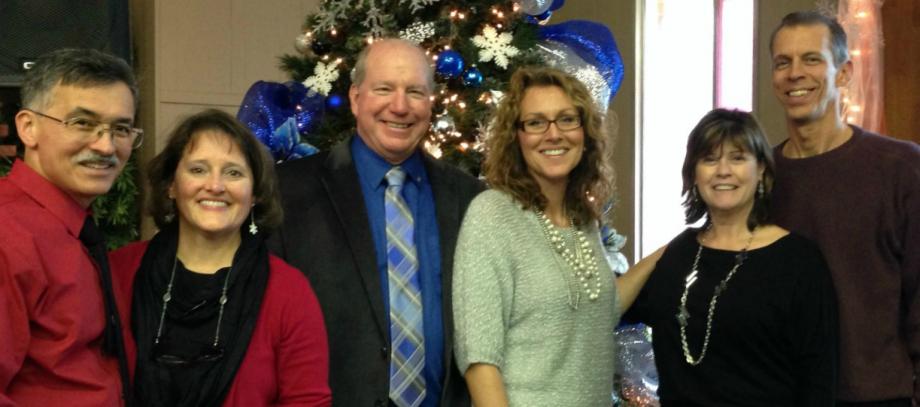 Oak Tree's Leaders support the vision and mission of Oak Tree Community Church by caring for the day-to-day operations and ministry needs for our church family. These men and women oversee various areas of ministry for our church and serve in partnership and with accountabillity from our Pastor and Elders.  Elders are the spiritual leaders at Oak Tree, providing pastoral oversight for the community and Biblical direction for the ministry of Oak Tree Community Church.
Some of our Oak Tree Leadership Team are pictured from left to right:
Terry Hamilton (Elder), Cora Hamiton (Worship),
Dave Klusacek (Lead Pastor), Jodi Klusacek (Communications),
Diane Fracassi (Children's Ministry), Tom Fracassi (Elder).
To reach our Leadership Team, please email: info@oaktreecommunitychurch.com
Oak Tree Community Church will once again be hosting "Awana Clubs." 
Awana will be held on Wednesday nights from 6:30 – 8:00 pm, from September 16, 2020 – April 29, 2021. Each week involves large group worship, small group Bible time and fun active games. There is no charge for the program, which includes an age appropriate Awana handbook for each child.
The Awana vest for Sparks ($11) and Shirt for T&T ($16) will be charged separately. Financial difficulties will be considered.
The heart of Awana Clubs and Oak Tree is that children would come to know, love, and serve the Lord. Come on out and join the club!
Click on the above Logo to registar.
Address
15601 S. Lamon
Oak Forest, IL   60452